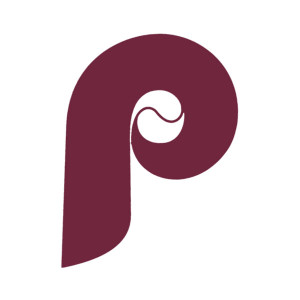 The Philadelphia Phillies of my youth stunk out loud.
From 1964, when they gagged away the National League pennant in the last couple of weeks, to 1974 – ages "little boy" to "oh my god, he has a driver's license?" personally speaking — they had four winning records and won 47 percent of their games. And except for the Crash of '64, they never even sniffed a championship. This fabled run of ineptitude actually included the 1972 season, when left-hander Steve Carlton, pitching for baseball's second-worst team – thank you, Texas Rangers – somehow won 27 games for an outfit that won 59 in all.
I mention this because the Phillies (of my youth extrapolated) stink out loud again — on pace for their worst season since my late father, who died seven years ago at 84, was 1.
Back then, I didn't know any better. It's just how it was. Philly teams stunk. Sorry, kid, that's how it is here. Want some ketchup for that scrapple?
But now it's just sad, because the Phillies have not stunk recently. They won the World Series – just the franchise's second WS title – in 2008. They lost the World Series in 2009. They won their division in 2010 and 2011. First baseman Ryan Howard, second baseman Chase Utley, catcher Carlos Ruiz and shortstop Jimmy Rollins were stalwarts on those teams.
But it is 2015. Rollins is 36 and batting .176 in the first season of his native California twilight with the Los Angeles Dodgers. Howard is 35 and batting .193 in Philly. Utley is 36 and batting .103. One-oh-three, which translates to nine hits in 25 games. Ruiz is 36 and hitting .242 with one extra-base hit. Roy Halladay retired a couple of years ago, his arm shot. Cliff Lee, on the DL again with a shot arm, is about to join him in the pasture. At 10-18, the Phillies are baseball's second-worst team – thank you, Milwaukee Brewers – and on pace to outdo those '72 phrauds by a country mile.
I was going to say that the dismantling of this now-threadbare franchise is disheartening, except it wasn't dismantled. It was left by its heinous (mis)-management to simply languish, whistling past the proverbial graveyard, handcuffed by foolish contracts, failed player development and frivolous scouting. Fs all around. If there is a franchise "plan," it is not apparent. And any promise of a fortuitous reversal any year soon is not forthcoming.
In the meantime, those left who still care about baseball in what's totally become an Eagles town are required to avert their eyes. Shake their heads. And rue the Philly twilight of three beloved athletes who are marking fruitless time in a pitiless march toward the end of their careers, which might very well come in midstream a la another Phillie great Mike Schmidt in 1989. Hitting .203 after 42 games, Schmidt quit at age 39, tearfully aware he no longer could play.
A trail of tears has formed again in Philly. Valedictories hang in the air, cruel and unforgiving, circles of brilliant athletic lives all but closed.